Contact
Lisa Cheponis
RE/MAX 1st Choice
5080 PGA Blvd
Palm Beach Gardens, FL 33458
USA

Cell: 561-951-9514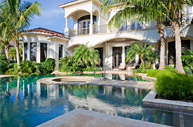 Feel free to call or text message me on my cell, to arrange a time to talk:
561-951-9514
A personal conversation is, in my opinion, our best starting point.
If you prefer to email me initially, you may fill out the form below.
Do please note that unlike some agents, I do not aggressively pursue blind internet leads, or unidentified callers.
I am a Realtor® who gives each client with whom I work my best effort and focussed attention. Most of my business comes from direct referrals, from strong personal and business relationships.
Therefore, if you would like to contact me via email at first-- and we have never met and we have no prior connections through friends or business-- please take a moment to "introduce yourself" in your email.
Rest assured, I always enjoy building strong new relationships in my business, just as I genuinely love meeting new people whom I can help with their real estate needs.